Top 10 best travel destinations for adventure seekers
Introduction
Whether you're an adrenaline junkie, a thrill-seeker, or just looking to get out of town for a while, these travel destinations have something to offer everyone. Here are our top ten best places to visit if you're looking for adventure:
Costa Rica
Costa Rica is a beautiful country with a rich culture and history. Its natural beauty makes it a great place to visit if you want to learn about nature, or experience the rainforest first hand. The people of Costa Rica are also very welcoming, making it an ideal destination for those who like to travel solo.
Costa Rica has four distinct biogeographical zones: Caribbean (lowland), Pacific (highland), Central American, and Mesoamerican. Each zone offers unique experiences that can be enjoyed by both adventurous travelers looking for adventure as well as those seeking relaxation vacations in exotic locations such as beaches or mountainsides
Chile
Chile is an expensive country compared with most of South America. Accommodation is relatively expensive, but eating out is relatively good value if you avoid the flashier restaurants and take advantage of set lunch menus. Transport is relatively inexpensive.
Chile is a country with a lot of natural beauty. It's no wonder that the country is such a popular destination for adventure seekers.
Chile has many national parks and reserves, including Torres del Paine National Park, which is located in Patagonia and boasts breathtaking views of glaciers and mountains.
If you're looking to explore some of the country's beaches or rivers, consider visiting Puerto Varas or Puerto Montt–both cities offer plenty of outdoor activities like hiking through nature preserves or kayaking on lakes nearby.
Australia
Australia is a great place for adventure travel. The country has countless natural wonders to explore, including the Great Barrier Reef, Outback and Blue Mountains. If you're looking for something more remote, check out the Kakadu National Park or Daintree Rainforest in northern Australia. For something even more off-the-beaten path than that–and if you don't mind getting your feet wet–the Kimberley region has plenty of opportunities for exploring its rugged coastline by boat or foot.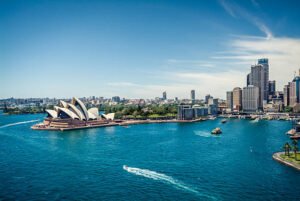 Peru
Peru is one of the most popular destinations for adventure seekers. The country has many natural wonders like the Amazon rainforest and Machu Picchu, which was once home to an ancient Inca city. There are also many outdoor activities such as mountain biking, rafting and hiking available at your fingertips in Peru.
Finland
Finland is a great place to go hiking, skiing and exploring the outdoors. It has many beautiful lakes, forests and waterfalls for you to enjoy.
If you love hiking or skiing then Finland is the place for you!
New Zealand
New Zealand is one of the best places to visit in the world. It has a unique mix of adventure activities, culture and scenery that makes it an ideal destination for anyone looking to explore nature while taking advantage of some great outdoor activities. There are many different types of travel experiences available in New Zealand; from hiking trails, fishing or biking on dirt roads through remote areas to skydiving over an active volcano or swimming with dolphins at sea there truly is something for everyone.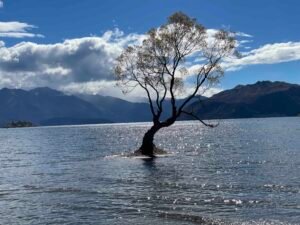 New Zealand is also home to some truly epic scenery including breathtaking mountainscapes and waterfalls as well as beaches that look like they were taken straight out of a postcard (or movie).
Japan
Japan is a beautiful country with friendly people and fascinating culture. The food is delicious, and there are many things to do in Japan, including skiing, rafting and hiking. It's also one of the most popular travel destinations on earth–the country has been welcoming travelers for centuries.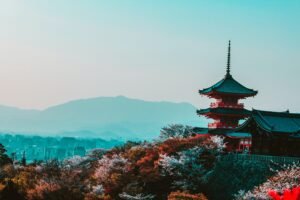 Iceland
Iceland is a beautiful country with many things to do. It's also a popular destination for adventure seekers, who come to this island nation in the North Atlantic for its unique landscape and culture.
Here are some reasons why you should visit Iceland:
There are many things to see and do in Iceland, from hiking volcanoes and exploring ice caves to visiting thermal pools and taking pictures of waterfalls. You can even go whale watching!
There are many places to visit in Iceland, including Reykjavik (the capital), Thingvellir National Park, Golden Circle Route (including Gullfoss Waterfall), Geysir Hot Spring Area (home of Strokkur Geyser).
Nepal
Nepal is a landlocked country in South Asia. It's bordered by China to the north and India to the south, east, and west. The Himalayas occupy most of Nepal's northern border with China while they run along other sides as well. The plains of Terai region comprise the southern border with India where you'll find some of Nepal's most popular cities like Kathmandu and Pokhara.
Bhutan
Bhutan is a landlocked country in South Asia. It's known for its breathtaking landscapes, cultural diversity and excellent food. It has friendly people who are great at hiking, biking and rafting.
Bhutan was formerly known as "The Land of the Thunder Dragon" because of its thunderous clouds rolling over the Himalaya Mountains that surround this tiny country. Nowadays, it's just called Bhutan because there aren't any dragons left (or at least none that we know about).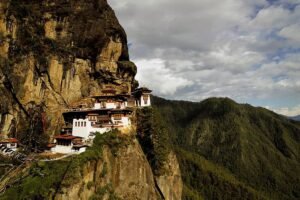 Bhutan is one of those places where you'll want to slow down long enough to notice everything around you; from colorful temples tucked away among lush forests full of birdsong; through farmlands where farmers still use oxen instead of tractors or combines; past small villages where children wave hello from their school gates; until finally reaching the capital city Thimphu which lies nestled beneath snow-capped peaks
Conclusion
We hope you enjoyed our list of the top 10 best travel destinations for adventure seekers. If you're looking for more inspiration on where to go next, check out our blog!